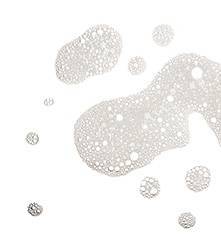 SIDOLUX ANTI-BAC+
Surface disinfectant
The product effectively disinfects surfaces, including those in contact with food. The liquid closed in a small, handy package with an atomizer contains 70% alcohol and does not require dilution with water.
Capacity: 100 ml | 500 ml
Buy in the online store
Description
Specialised biocide liquid, thanks to its 70% alcohol content, eliminates viruses, bacteria and fungi. It professionally disinfects all kinds of surfaces, including those where food is kept. The product is convenient to use - application is facilitated by a bottle with a spray. It works very well at home, as well as at service or medical points.
How to use
The product should be used undiluted. Due to the content of volatile and flammable substances, it is not recommended to use the product on surfaces larger than 2 m2. To achieve virucidal effect - spray the previously washed surface using the sprayer and keep the surface damp using approximately 30 - 50 ml of the product per 1m2, depending on its absorbency. Make sure that the disinfected surface has been completely and evenly damped. Before application, check the resistance of the disinfected surface to the activity of the product in a less visible place.
Downloads
Are you looking for other products?
See products for
Select from the list
Disinfection
Dishwashing
Kitchen cleaning
Bathroom cleaning
Universal cleaning
Floor cleaning
Floor polishing
Specialist cleaning
Furniture care and maintenance
Window, mirror and screen cleaning
100% natural products
Чистка ковров
Allergen control
Tombstone cleaning and maintenance
Cloths and wipers
Scented sachets
Economic agents