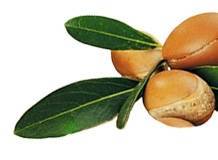 SIDOLUX DISH SPA WITH ARGAN OIL
Dishwashing lotion
It easily removes dirt, grease and dried food residues. At the same time it provides the skin with adequate hydration, elasticity and regeneration thanks to the combination of the beneficial properties of glycerine, argan oil and neutral pH.
Capacity: 500 ml
Buy in the online store
Description
Sidolux Dish Spa Ultra Care with argan oil and glycerine is a thick lotion with a concentrated composition. It is perfect for getting rid of dirt from dishes, leaving them clean and shiny. It smells beautiful and at the same time it protects hand skin and nails. It also has a skin-neutral pH.
How to use
Use 1 teaspoon of liquid (5 ml) per 5L of water or directly on a sponge. After washing, rinse the dishes thoroughly.
Are you looking for other products?
See products for
Select from the list
Universal cleaning
Disinfection
Dishwashing
Kitchen cleaning
Bathroom cleaning
Floor cleaning
Floor polishing
Specialist cleaning
Furniture care and maintenance
Window, mirror and screen cleaning
Чистка ковров
Allergen control
Tombstone cleaning and maintenance
Cloths and wipers
Scented sachets
Economic agents
Pranie i płukanie