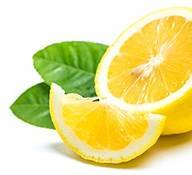 SIDOLUX M
Universal cloths - lemon
Thanks to the content of a cleaning fluid, they quickly remove dirt. Not only do they clean, but they also give a shiny look. They are perfect for removing dust and dirt from various surfaces and they smell good.
Capacity: 30 szt.
Description
SIDOLUX M cloths are soaked in cleaning fluid. Thus, they remove dirt and dust quickly and effectively. They do not leave smudges, but give a shiny look to the surfaces wiped. They are irreplaceable in situations where quick action is needed, e.g. when cleaning the kitchen after preparing a meal or when cleaning the car. SIDOLUX M cloths are extremely comfortable because they can be used to clean different materials. They perfectly remove dirt from wood, plastic, steel, glass and MDF. Their pleasant, citrus scent refreshes rooms.
How to use
Pull the cloth out of the bag and wipe the dirty surface with it. The package is equipped with a convenient lid, which keeps the cloths fresh and properly moist for a long time.
Are you looking for other products?
See products for
Select from the list
Disinfection
Dishwashing
Kitchen cleaning
Bathroom cleaning
Universal cleaning
Floor cleaning
Floor polishing
Specialist cleaning
Furniture care and maintenance
Window, mirror and screen cleaning
100% natural products
Чистка ковров
Allergen control
Tombstone cleaning and maintenance
Cloths and wipers
Scented sachets
Economic agents