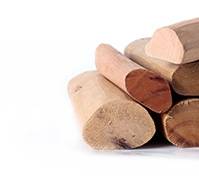 SIDOLUX M
Anti-dust spray liquid - sandalwood
It thoroughly removes dust and dirt from furniture, preventing its settling in the future. The handy spray bottle makes it extremely easy to use. It leaves behind an original scent of sandalwood.
Capacity: 500 ml
Buy in the online store
Description
The fluid easily removes dust and dirt accumulated on furniture. Its unique formula contains an active shield, which creates a special antistatic layer on the surfaces, making it difficult for pollen and dirt particles to settle on them. The product is equipped with a convenient spray nozzle. Its original scent of sandalwood lingers in the house long after finishing cleaning.
How to use
Spray the product onto a soft cloth and wipe the surface of the furniture until it is dry.
Are you looking for other products?
See products for
Select from the list
Universal cleaning
Disinfection
Dishwashing
Kitchen cleaning
Bathroom cleaning
Floor cleaning
Floor polishing
Specialist cleaning
Furniture care and maintenance
Window, mirror and screen cleaning
Чистка ковров
Allergen control
Tombstone cleaning and maintenance
Cloths and wipers
Scented sachets
Economic agents
Pranie i płukanie