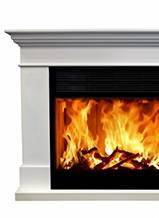 SIDOLUX PROFESSIONAL
FIREPLACE CLEANER
An indispensable agent for cleaning fireplaces and ovens. Restores their shine and removes scorching
Capacity: 500 ml
Buy in the online store
Description
Sidolux Professional Fireplace Cleaner is a professional product for removing difficult dirt from fireplaces and ovens. It effectively removes greasy stains and scorching. Sidolux Professional fireplace cleaner has a formula of active gel, which allows the product to easily and safely reach the most difficult places.
How to use
Before use, shake the bottle and spray directly onto the dirty surface. After a few minutes, wipe it with a cloth or sponge. For particularly dirty surfaces, repeat the action.
Are you looking for other products?
See products for
Select from the list
Disinfection
Dishwashing
Kitchen cleaning
Bathroom cleaning
Universal cleaning
Floor cleaning
Floor polishing
Specialist cleaning
Furniture care and maintenance
Window, mirror and screen cleaning
100% natural products
Чистка ковров
Allergen control
Tombstone cleaning and maintenance
Cloths and wipers
Scented sachets
Economic agents