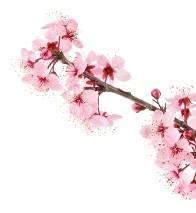 SIDOLUX
Scented bag – Japanese cherry blossom
SIDOLUX Scented bag – Japanese cherry blossom is a simple and functional solution for all those who want to surround themselves with a beautiful and refreshing scent everywhere they are. The pleasant scent from the sachet lingers for a long time, bringing to mind the Land of the Cherry Blossom.
Buy in the online store
Description
With a bag with the scent of a Japanese cherry blossom, you can easily introduce a little bit of oriental atmosphere into your interior. Whether at home or in the car, the product will not draw much attention to itself thanks to its small size, but it will distribute an extremely subtle and refreshing scent in the air. The ladies can also put it in their bags so that its scent will accompany them every time they open it. The product will especially appeal to people who like oriental touches and Japanese atmosphere.
How to use
Hang the bag in a chosen place, e.g. in the car, in the office or in a closet. After 30 days, replace it with a new one.
Are you looking for other products?
See products for
Select from the list
Universal cleaning
Disinfection
Dishwashing
Kitchen cleaning
Bathroom cleaning
Floor cleaning
Floor polishing
Specialist cleaning
Furniture care and maintenance
Window, mirror and screen cleaning
Чистка ковров
Allergen control
Tombstone cleaning and maintenance
Cloths and wipers
Scented sachets
Economic agents
Pranie i płukanie