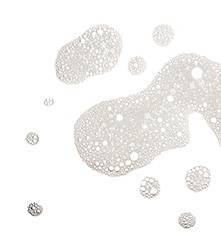 SIDOLUX ANTI-BAC
All-purpose antibacterial liquid
An effective biocidal product for cleaning and disinfecting everyday objects. Effectively eliminates bacteria and fungi, including mold.
Capacity: 500 ml
Buy in the online store
Description
Liquid for disinfecting surfaces made of various waterproof materials. It is perfect for removing bacteria and fungi from frequently touched objects such as handles, furniture, keys, telephones, toys, baths, mattresses and others. It leaves surfaces sterile and clean.
How to use
All-purpose SIDOLUX ANTI-BAC cleaner should be used undiluted. Spray the product on the surface or a cloth and start cleaning. To achive the biocidal effect (bacteria+fungi), the product should be in contact with the surface for at least 15 minutes. Rinse the surfaces with water or wipe with a damp cloth and polish them with a clean dry cloth for shine. Important! Do not inhale vapours and aerosol of product.
Are you looking for other products?
See products for
Select from the list
Disinfection
Dishwashing
Kitchen cleaning
Bathroom cleaning
Universal cleaning
Floor cleaning
Floor polishing
Specialist cleaning
Furniture care and maintenance
Window, mirror and screen cleaning
100% natural products
Чистка ковров
Allergen control
Tombstone cleaning and maintenance
Cloths and wipers
Scented sachets
Economic agents