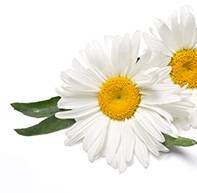 SIDOLUX MULTISPRAY
Liquid for all surfaces - Marseille soap - SPRAY
Sidolux Multispray is a gentle and safe agent for current cleaning of all surfaces in the home. Spray, wipe and done!
Capacity: 500 ml
Buy in the online store
Description
It will be great in the fight against everyday pollution. Just spray, wipe and you're done! The SIDOLUX Multispray formula has been enriched with Soda Power technology, thanks to which the liquid thoroughly cleans, removing dirt, grease, leaving no streaks or stains. The pleasant smell of Marseille soap leaves you feeling clean and fresh for longer, and the spray form guarantees easy application in even hard-to-reach places.
How to use
Spray the surface from a distance of 20 cm, then wipe with a clean cloth. Clean small surfaces and hard-to-reach places with a cloth moistened with the preparation.
Are you looking for other products?
See products for
Select from the list
Universal cleaning
Disinfection
Dishwashing
Kitchen cleaning
Bathroom cleaning
Floor cleaning
Floor polishing
Specialist cleaning
Furniture care and maintenance
Window, mirror and screen cleaning
Carpet cleaner
Allergen control
Tombstone cleaning and maintenance
Cloths and wipers
Scented sachets
Economic agents