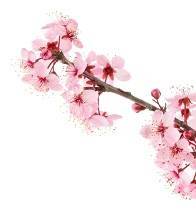 SIDOLUX UNIVERSAL
Multi-purpose cleaner – Japanese cherry blossom
Extraordinary effectiveness in removing dirt combined with an exotic, oriental scent. Thanks to the Soda Power complex and alcohol content, the product is merciless in removing stains. It leaves surfaces clean and smudge-free.
Capacity: 1000 ml
Buy in the online store
Description
It owes its excellent cleaning properties to alcohol and the unique Soda Power complex, which softens water and allows the product to quickly remove dirt particles from surfaces. The product is perfect for cleaning floors, but also windows, furniture and other surfaces. It is also distinguished by a beautiful, oriental scent reminiscent of exotic Japan.
How to use
Pour 1.5 caps into 5 litres of water. Wash the surface with this solution.
Downloads
Are you looking for other products?
See products for
Select from the list
Universal cleaning
Disinfection
Dishwashing
Kitchen cleaning
Bathroom cleaning
Floor cleaning
Floor polishing
Specialist cleaning
Furniture care and maintenance
Window, mirror and screen cleaning
Carpet cleaner
Allergen control
Tombstone cleaning and maintenance
Cloths and wipers
Scented sachets
Economic agents