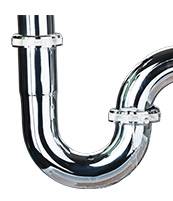 SIDOLUX PROFI
Gel drain cleaner
A professional product with high action power perfectly cleans the drains of sinks and pipes without damaging them. It reaches even highly inaccessible places, quickly eliminates blockages and removes unpleasant odours.
Capacity: 1000 ml
Buy in the online store
Description
The gel effectively eliminates blockages in clogged sinks, pipes and drain holes. It effectively dissolves organic impurities such as hair, food leftovers, paper, etc. without damaging the pipes and containers. It also removes waste that is stuck in places that are difficult to access thanks to the fact that it can reach blockages even through standing water. It maintains the flow capacity of pipes and eliminates odours coming from the pipes.
How to use
Pour 100 ml of gel into the drain. Leave for 15 - 60 minutes. Once the pipe or drain is clear, rinse it with plenty of warm water.
Are you looking for other products?
See products for
Select from the list
Universal cleaning
Disinfection
Dishwashing
Kitchen cleaning
Bathroom cleaning
Floor cleaning
Floor polishing
Specialist cleaning
Furniture care and maintenance
Window, mirror and screen cleaning
Чистка ковров
Allergen control
Tombstone cleaning and maintenance
Cloths and wipers
Scented sachets
Economic agents
Pranie i płukanie