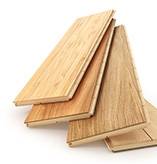 SIDOLUX PROTECTION AND SHINE
Product for wood and parquet
An agent created especially for wood maintenance. It gives them shine, fills micro-damages and protects them from further and harmful effects of moisture.
Capacity: 500 ml | 750 ml | 5000 ml
Buy in the online store
Description
It will give wooden floors a shiny look, fill in micro-damages and protect them against further damage and water penetration - thanks to special polymer compounds, which form a durable layer on the floor. With this product, the floor will be beautiful for a long time.
How to use
Apply the product on a clean, degreased surface and spread it gently with a cloth. Do not polish! After applying three layers of the product, wash the floor with Cleanux – Sidolux remover before applying the next one.
Are you looking for other products?
See products for
Select from the list
Universal cleaning
Disinfection
Dishwashing
Kitchen cleaning
Bathroom cleaning
Floor cleaning
Floor polishing
Specialist cleaning
Furniture care and maintenance
Window, mirror and screen cleaning
Чистка ковров
Allergen control
Tombstone cleaning and maintenance
Cloths and wipers
Scented sachets
Economic agents
Pranie i płukanie