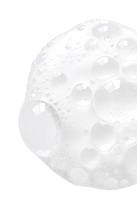 DYWANLUX
Anti-allergen carpet cleaner - marseille soap
Dywanlux Anti-allergen carpet cleaner - marseille soap is a great product for washing carpets, floorings and upholstery made of fabrics. It removes all, even the most difficult stains, yet has a lovely scent of Marseille soap and anti-allergic properties.
Capacity: 500 ml
Buy in the online store
Description
Dywanlux carpet cleaner successfully removes various, even the most difficult stains. At the same time it does not harm the fabrics - it protects the structure of the fibres and their color. The agent also has excellent anti-allergic properties. It deals with dust, pollen and animal hair. It also has an incredibly beautiful scent of Marseille soap, known for example from the Sidolux series for universal washing! It will give you the impression that your carpet is straight from the French Versailles!
How to use
Vacuum the surface before washing. Mix the product with water with dilution of 1:6 or 1:10 (depending on contamination). Mix the solution intensively to create foam. Apply the foam to the surface and scrub it with a sponge or brush. Do not over-saturate the carpet and vacuum it again.
Are you looking for other products?
See products for
Select from the list
Universal cleaning
Disinfection
Dishwashing
Kitchen cleaning
Bathroom cleaning
Floor cleaning
Floor polishing
Specialist cleaning
Furniture care and maintenance
Window, mirror and screen cleaning
Чистка ковров
Allergen control
Tombstone cleaning and maintenance
Cloths and wipers
Scented sachets
Economic agents
Pranie i płukanie