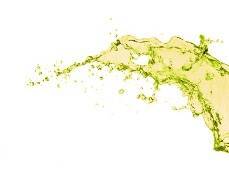 BACTI GROM - ANTIBACTERIAL
Toilet cleaning and disinfection gel
Maximum effective agent for complex cleaning and disinfection of all sanitary facilities. It easily removes all dirt and deposits and at the same time eliminates bacteria and yeasts.
Capacity: 750 ml
Buy in the online store
Description
Antibacterial product BactiGrom cleans sanitary equipment professionally and quickly. Thanks to its dense, gel-like consistency, it adheres to the surface and the active ingredients contained in its formula effectively remove even the most resistant dirt and deposits. It kills yeasts and bacteria, leaving the toilet hygienically clean. It also eliminates all unpleasant odours.
How to use
Apply the gel evenly under the edge of the toilet bowl. Rinse with water after 2-3 minutes. For heavy dirt, leave the agent for 10-15 minutes, then wipe the surface with a brush and rinse with water.
Are you looking for other products?
See products for
Select from the list
Universal cleaning
Disinfection
Dishwashing
Kitchen cleaning
Bathroom cleaning
Floor cleaning
Floor polishing
Specialist cleaning
Furniture care and maintenance
Window, mirror and screen cleaning
Чистка ковров
Allergen control
Tombstone cleaning and maintenance
Cloths and wipers
Scented sachets
Economic agents
Pranie i płukanie