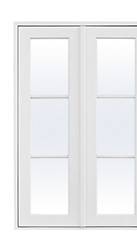 SIDOLUX PROFI
Glass surface cleaner
It leaves glass clean and degreased, without smudges or water marks. It is perfect for washing many different surfaces – glass, mirrors, display cases, showers, but also lacquered wood, aluminum and plastics.
Capacity: 750 ml
Buy in the online store
Description
Put in a large, convenient package with an atomizer, the product allows for precise high-gloss cleaning of surfaces without polishing. It thoroughly removes dust, grease and other dirt, leaving no smudges or water marks. Thanks to a special formula, it prevents the formation of unsightly traces of rain on the glass. It is excellent for cleaning glass surfaces: windows and mirrors in houses and cars, showcases, shower cabins, kitchen and bathroom tiles. It is also ideal for materials such as plastics, varnished wood and aluminum.
How to use
Spray the surface cleaned with the product, then wipe it dry with a paper towel or cloth.
Are you looking for other products?
See products for
Select from the list
Universal cleaning
Disinfection
Dishwashing
Kitchen cleaning
Bathroom cleaning
Floor cleaning
Floor polishing
Specialist cleaning
Furniture care and maintenance
Window, mirror and screen cleaning
Чистка ковров
Allergen control
Tombstone cleaning and maintenance
Cloths and wipers
Scented sachets
Economic agents
Pranie i płukanie