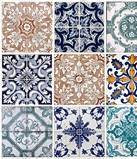 SIDOLUX PROFI
SIDOLUX PROFI Mould and fungus remover
The product effectively removes stains caused by mould and other fungi, as well as lichens, algae or moss. It is perfect for use on a variety of surfaces.
Capacity: 750 ml
Buy in the online store
Description
The product thoroughly and quickly washes away mould and other fungi that are dangerous to human health. It also removes lichen, mosses and algae. The product is intended for use on grouts, baths, shower bases, washbasins, tiles, shower cabins, shower curtains and screens as well as synthetic resins, etc. It can be used on various types of surfaces, including: ceramics, PVC, building materials: plaster, walls (both interior and exterior walls), concrete, terrazzo, stone.
How to use
Spray the surface cleaned with the product, leave it for 20-30 minutes, and then wipe it with a damp hard brush or cloth. Rinse the surface thoroughly with water. After finishing work, wash the spray nozzle with water.
Are you looking for other products?
See products for
Select from the list
Universal cleaning
Disinfection
Dishwashing
Kitchen cleaning
Bathroom cleaning
Floor cleaning
Floor polishing
Specialist cleaning
Furniture care and maintenance
Window, mirror and screen cleaning
Чистка ковров
Allergen control
Tombstone cleaning and maintenance
Cloths and wipers
Scented sachets
Economic agents
Pranie i płukanie