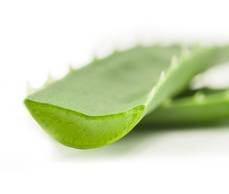 SIDOLUX Meble
Płyn z rozpylaczem przeciwko kurzowi - aloes
Skuteczny w działaniu i poręczny w stosowaniu środek do mycia i pielęgnacji mebli. Nie tylko skutecznie czyści, ale utrudnia osadzanie się brudu, a przy tym ma wyjątkowy zapach aloesu. Ochrania meble także przed wpływem wilgoci.
Capacity: 400 ml
Buy in the online store
Description
Nie tylko doskonale czyści, ale też utrudnia osadzanie się brudu w przyszłości. Jest to możliwe dzięki zawartej w płynie  aktywnej tarczy. Powoduje ona, że na czyszczonych meblach tworzy się specjalna antystatyczna warstwa, która utrudnia osadzanie się pyłków i drobinek brudu. Produkt chroni również podłoże przed negatywnym wpływem wilgoci. Funkcjonalny rozpylacz sprawia, że środek jest bardzo łatwy w aplikacji. Jego klasyczny i ponadczasowy zapach unosi się w domu jeszcze długo po skończonych porządkach.
How to use
Rozpyl preparat na miękką ściereczkę i przecieraj nią powierzchnię mebla aż będzie sucha.
Are you looking for other products?
See products for
Select from the list
Universal cleaning
Disinfection
Dishwashing
Kitchen cleaning
Bathroom cleaning
Floor cleaning
Floor polishing
Specialist cleaning
Furniture care and maintenance
Window, mirror and screen cleaning
Carpet cleaner
Allergen control
Tombstone cleaning and maintenance
Cloths and wipers
Scented sachets
Economic agents