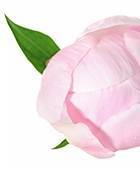 SIDOLUX M
Care and shine aerosol - floral
The universal product cleans and maintains surfaces at the same time. It restores the lost gloss to furniture. It has a beautiful, floral scent. Its aroma lingers in the apartment long after finishing cleaning.
Capacity: 350 ml
Buy in the online store
Description
Extremely effective in the cleaning and maintenance of furniture. It contains natural waxes and substances that penetrate deeply into the dirt structure, break it down and remove it. The active shield creates an antistatic layer on the surfaces to prevent dust and dirt particles from settling on them again. The product gives furniture a beautiful shiny look, brings out the depth of its colour, perfectly emphasises the texture of wood, and at the same time fills the apartment with a floral scent.
How to use
v
Are you looking for other products?
See products for
Select from the list
Universal cleaning
Disinfection
Dishwashing
Kitchen cleaning
Bathroom cleaning
Floor cleaning
Floor polishing
Specialist cleaning
Furniture care and maintenance
Window, mirror and screen cleaning
Carpet cleaner
Allergen control
Tombstone cleaning and maintenance
Cloths and wipers
Scented sachets
Economic agents