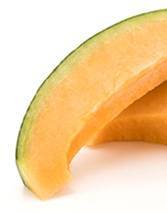 SIDOLUX M
High gloss lacquered furniture cleaner
Product intended for the cleaning and maintenance of lacquered furniture. Thanks to a special antistatic formula, it removes fingerprints, dust and other dirt without leaving a greasy layer.
Capacity: 500 ml
Buy in the online store
Description
It cleans and cares for lacquered furniture without leaving smudges or an unpleasant, greasy layer. The unique formula of the fluid contains an antistatic formula that allows you to easily remove even stubborn dirt – fingerprints, sticky substances or dust from surfaces. At the same time, the product protects furniture from dirt particles. It is safe for varnished surfaces and does not cause colour fading. It can also be used to clean glass. It leaves behind a pleasant, fresh scent.
How to use
Spray the liquid onto the furniture cleaned from a distance of approx. 10 cm. Using a cloth, spread it evenly onto the surface cleaned. Wipe it dry.
Are you looking for other products?
See products for
Select from the list
Universal cleaning
Disinfection
Dishwashing
Kitchen cleaning
Bathroom cleaning
Floor cleaning
Floor polishing
Specialist cleaning
Furniture care and maintenance
Window, mirror and screen cleaning
Carpet cleaner
Allergen control
Tombstone cleaning and maintenance
Cloths and wipers
Scented sachets
Economic agents