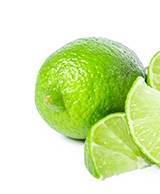 SIDOLUX CRYSTAL LEMON
Glass and mirror cleaner
Thanks to the content of alcohol, the lemon-scented product leaves windows impeccably clean, without smudges or other marks. The innovative Nano Code technology hinders the re-settling of dirt and makes glass clean for a long time.
Capacity: 500 ml | 750 ml
Buy in the online store
Description
The basis of this energetic, lemon-scented product is alcohol. Thanks to that, the product cleans surfaces thoroughly, removing all kinds of dirt. It leaves no smudges or other marks. The unique formula of Sidolux Crystal lemon uses the Nano Code technology. Microscopic particles form a special invisible layer on the glass, protecting it from dirt and allowing rain drops to flow down the glass evenly, without leaving water marks. Thus, the windows remain clean at least twice as long as after the application of other products.
How to use
Spray the agent onto the surface and then wipe it dry with paper towels or a cloth.
Are you looking for other products?
See products for
Select from the list
Universal cleaning
Disinfection
Dishwashing
Kitchen cleaning
Bathroom cleaning
Floor cleaning
Floor polishing
Specialist cleaning
Furniture care and maintenance
Window, mirror and screen cleaning
Carpet cleaner
Allergen control
Tombstone cleaning and maintenance
Cloths and wipers
Scented sachets
Economic agents