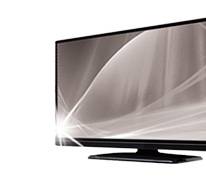 SIDOLUX PROFESSIONAL
FLAT SCREEN CLEANER
Professional cleaner for all kinds of glass surfaces. It will effectively deal with all the dirt.
Capacity: 200 ml
Buy in the online store
Description
Sidolux Professional Flat screen cleaner is an indispensable cleaner for TV screens, laptops, smartphones or glasses. It is irreplaceable in removing dirt, fingerprints or dust. Sidolux Professional Flat screen cleaner contains no ammonia and no solvent, so it is safe for the surfaces. Its excellent anti-static protection prevents the accumulation of dust on the screens.
How to use
Apply the product on a cloth and then wipe the surface dry.
Are you looking for other products?
See products for
Select from the list
Universal cleaning
Disinfection
Dishwashing
Kitchen cleaning
Bathroom cleaning
Floor cleaning
Floor polishing
Specialist cleaning
Furniture care and maintenance
Window, mirror and screen cleaning
Carpet cleaner
Allergen control
Tombstone cleaning and maintenance
Cloths and wipers
Scented sachets
Economic agents